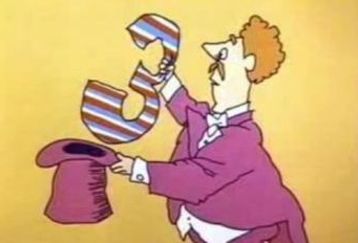 Good day my students & teachers!
Shortly I shall begin some spiritual discourse, before I do, I would like to forewarn:
I shall be appearing to you in 3 forms because 3 is the MAGIC number, even though not being nearly as magical as 7, 7 not being nearly as masterful as 11, 11 not equaling 2 even though it has 2 1s, 2 not being nearly as accursed as 4, 4 not being nearly as free as 5, 5 not be nearly as loving as 6, 6 not being nearly as infinite as 8, 8 not being nearly as dominating as 9, 9 not being nearly as powerful as 1, 1 being the TRUE magic number because it is in reality the only number there ever was or is, yet it is nothing, yet it is not 0 and even yet still, it somehow magically appears as other numbers, especially a 3, 3 being the MAGIC number even though not as magical as 7... but wait.. I am repeating myself.
ALL HAIL THE THRICE GREAT OKAPI!
His High Low Spirit Medium Rare Magi of the Tricksters, and President of The Institute for the Advancement of Foolishness.
- - - Blackout - - -
PS: No, I did not skip 10, and I didn't even talk about 12, because it doesn't exist. It is a 3, 3 being the magic number!